Risk Management Is Just Part Of Everyday Life
Risk Management is often over complicated. It is, in fact, a simple process that is part of everyday life. Risk Management is defined as 'the forecasting and evaluation of risks, together with the identification of procedures to avoid or minimize their impact'. What this article demonstrates is the simplicity and effectiveness of using a Risk Management Cycle to make informed decisions – because risk management is just part of everyday life.
Everybody and most organisations manage risk daily, knowingly or unknowingly, to maintain their health and safety, business interests, viability, compliance, and individual lifestyle. Simple things like crossing the road, driving to work, working from heights, investing, lifestyle choices and many more situations see us using risk management techniques to ensure our safety and well-being.
Today, faced with a global pandemic when the goalposts seem to move not just day-to-day but hour-to-hour, we are all living the reality of risk management – forced to assess our personal and community risk factors in order to make good decisions that will safeguard us and build individual, organisational and community resilience.
Let's consider the ongoing debate about COVID19 vaccinations. Until recently, if you were under 60 but over 16 the advice was to get Pfizer rather than AstraZeneca. This was because of the well documented, if extremely rare, risk of some side effects for under 60s using AstraZeneca. These risks have been well quantified, as has the issue of the shortage of Pfizer vaccine.
The rise of a new and more contagious strain of COVID (Delta) has, however, led to an increased urgency for people to get vaccinated – a critical contributing factor to allowing communities around Australia to return to some level of normality.
And so, this is where your personal risk management cycle kicks in! This is one of the most stark, current, examples of how individuals are using risk management principles, every day, to make informed decisions.
Take this story of a colleague's 23-year-old son faced, like so many young adults, with the dilemma of whether to get the AstraZeneca vaccine or wait with bated breath for Pfizer, whilst infection numbers rise exponentially in the community around him.
The case study perfectly illustrates the use of the risk management cycle to gain an understanding of the risk to make an informed decision.
The first aspect of our case study's risk management framework was gathering all the evidence, to quantify the risk. He wanted to understand the risks and what they meant. He accessed publicly available material to quantify risk and determine if it was acceptable to him. He spoke to several trusted sources within his network to obtain a richer understanding and to get other perspectives.
After doing his own research he spoke to his medical practitioner to understand if he had any pre-existing conditions that could increase his vulnerability. He was seeking to understand as many of the risks as possible from his perspective to make an informed decision. He understood that having the vaccination had a certain level of risk associated with it, like most things in life.
His assessment of all the information available included familiarising himself with potential side effects that may be experienced with a person of his age group taking the AstraZenica vaccine, and therefore understanding when he may require medical assistance.
After fully informing himself and assessing his risk tolerance level, he decided to proceed with the AstraZeneca vaccination.
We all have a risk appetite – that is the risk we will carry as individuals. Some people like mountaineering or sky diving; Every day many of us drive a motor vehicle understanding there is a level of risk in doing so.
Risk management is simply a part of our everyday life. Risk assessments require the operating environment to be analysed to identify the risks. The risks are assessed to understand how the impacts apply to a likelihood and consequence matrix. Once this is established an informed decision can be made as to the level of risk a person or organisation is prepared to tolerate.
Where the tolerance is more than their risk appetite they can accept or apply control measures to reduce the risk to a level that is acceptable. The effects of the risk controls are monitored regularly to ensure the desired level of risk is achieved.
The risk management process is an iterative one and needs to be constantly considered, measured and managed.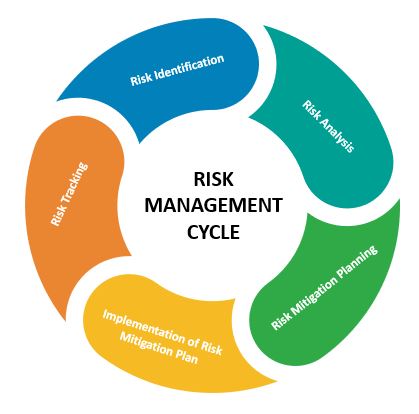 Nuffield has spent decades developing expertise in the risk management space and provides a range of services to help organisatons become resilient.
If you're interested in finding out more about the risk management services our Integrated Emergency Management & Recovery team provide, then Contact us via the form on this website; email us direct at nuffield@nuffieldgroup.com or call 1300 308 257 or +61 404 852 062